Find the perfect Brake Free helmet mount for all of your helmets.
If you have more than one helmet, you'll need extra helmet mounts.
swap helmets with ease
Switching Brake Free from one helmet to another is super simple! Attach our mounts to all your helmets, and that's it!
Brake Free unit comes with a single Universal Mount. If you have more than one helmet, you'll want to get additional mounts.
XL Mounts are intended for 2XL size helmets or larger. They are also required for use with all Ruroc Atlas helmets. XL mounts are 5mm thicker than universal mounts and offer extra clearance.
We designed a custom mount for perfect fitment on the popular Shoei RF1400 helmet mode. You ONLY need this mount for RF1400 model. Our universal mount works well for all other SHOEI helmet models.
No. We use premium 3M VHB automotive grade adhesive that can be removed without leaving a mark on your helmet. Here's how.
BRAKE FREE FITS ALL TYPES OF HELMETS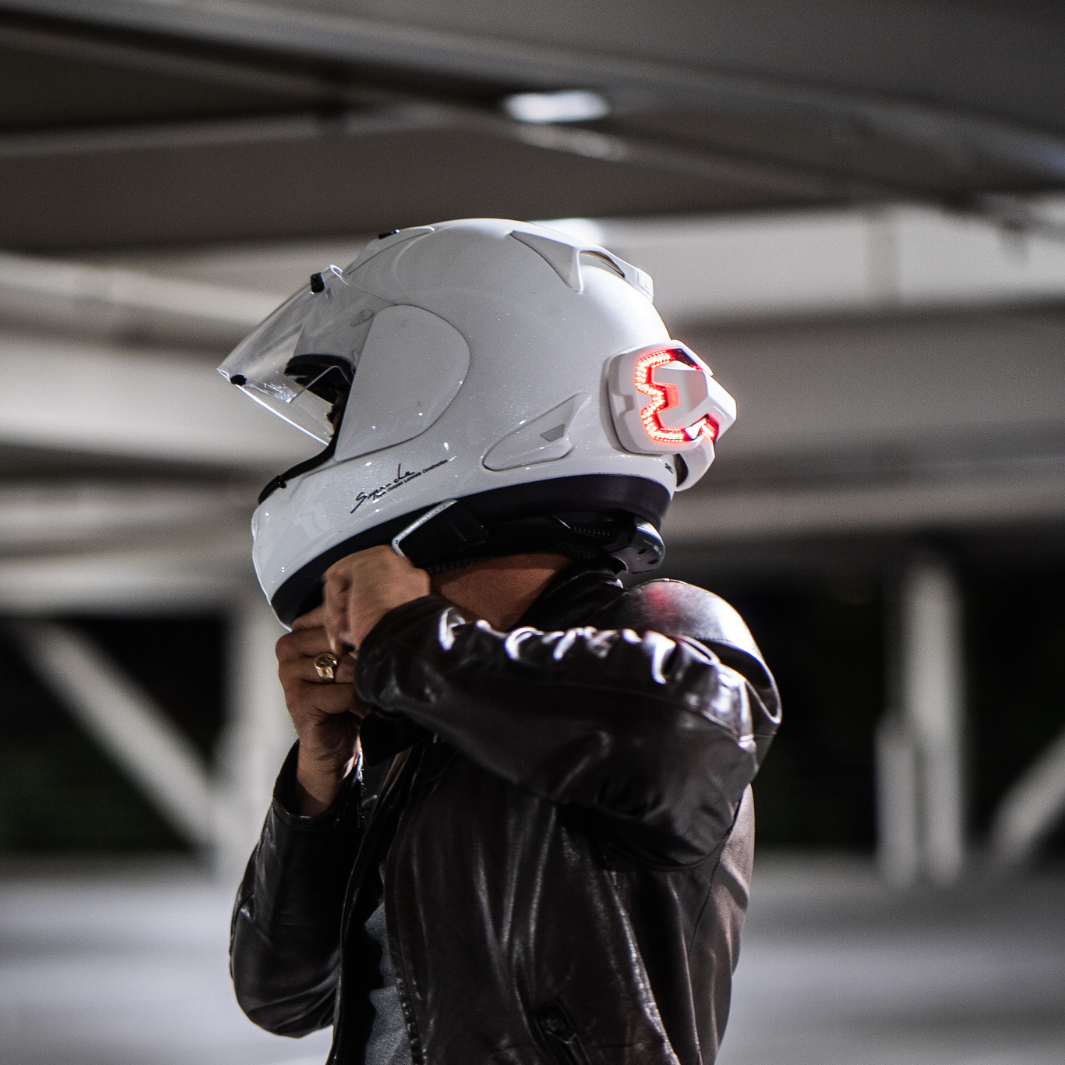 Full face helmets
Fits all major helmet brands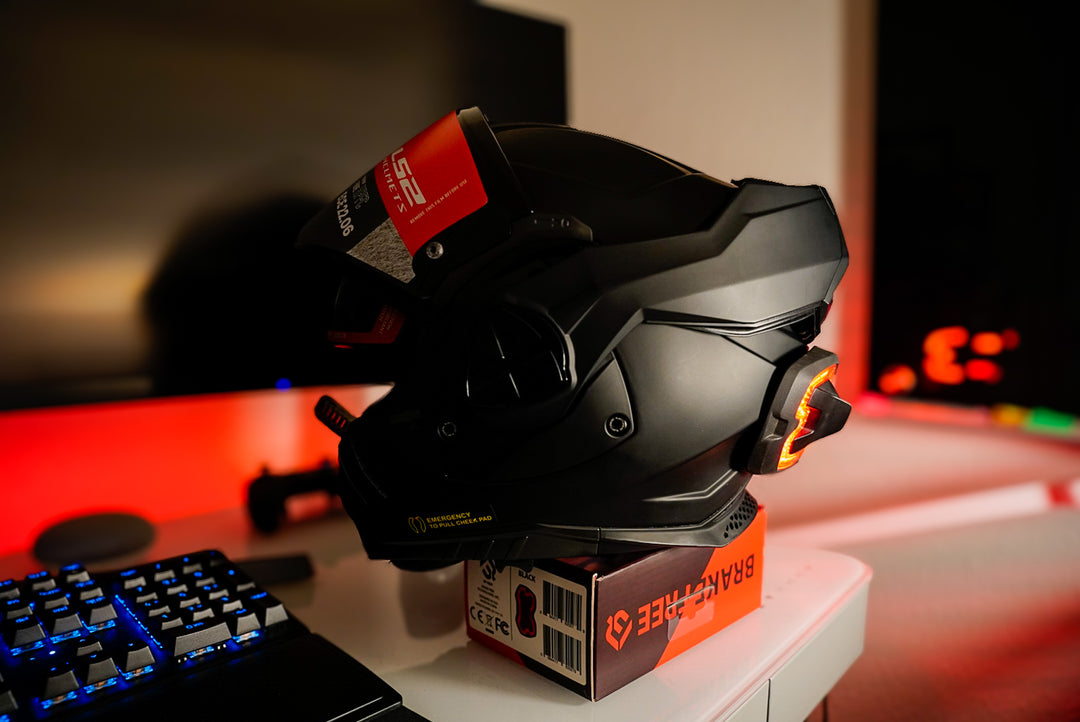 Modular helmets
We fit most popular modular helmets including AGV, LS2, Shark, Scorpion, Sedici, Schuberth, KLIM, Schoei ILM and more.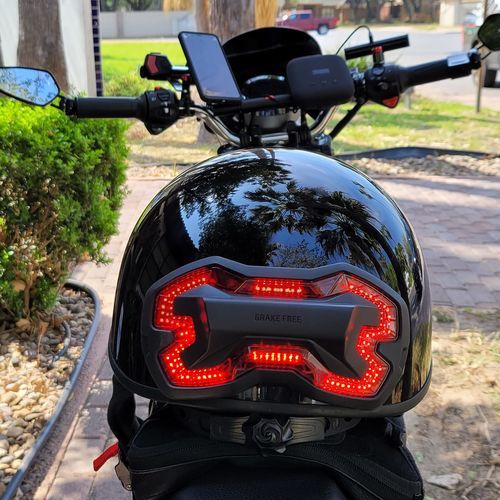 Half Helmet
Fits all half helmet brands
Need some help?
Send us an email and we'll help!