About Break Free Technologies
We are a team of riders with a passion for motorcycles. We wanted to share our love for the sport by creating beautiful and highly functional products for our fellow riders.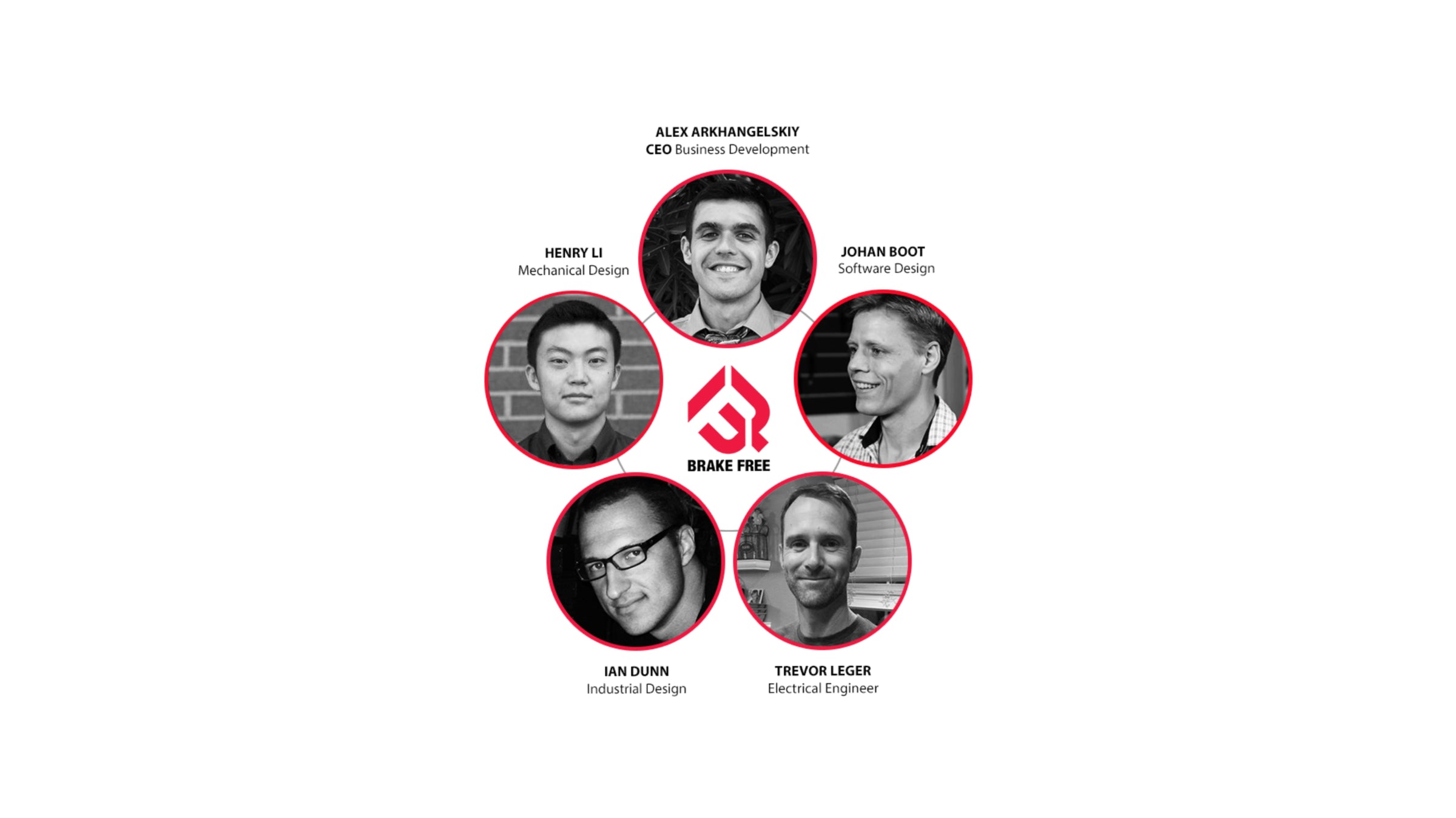 The problem
Riders are invisible!
We have a small visual footprint, our tail lights are out of eye level of most car drivers, and our brakes don't even show every time we are slowing down.
Not to mention our tail light does nothing for us, when the cars around us have 10 times the visibility.
We didn't like any of the existing solutions.
So we created our own!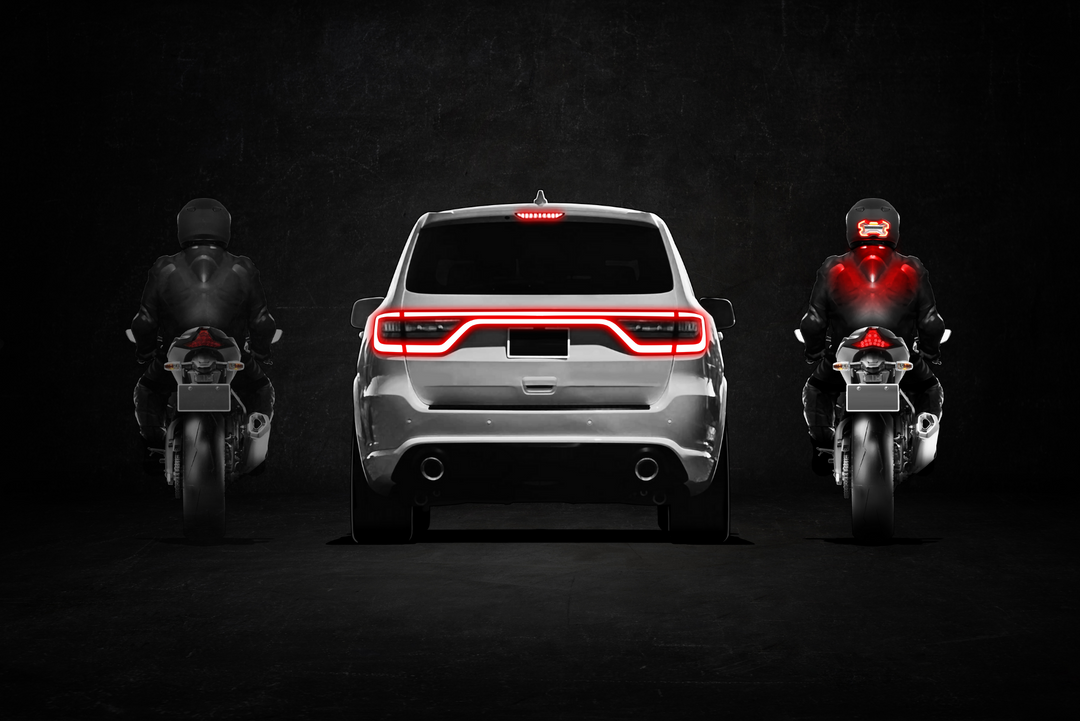 OUR Design philosophy
We agreed that the product would have to be very simple to use, simple to install, and make a huge difference in improving visibility.
Our company got started on an idea that motorcycle safety does not have to come at the expense of style. We believed safety gear could be functional and stylish. 
We began building our first prototype in April, 2014. The idea was simple. Find a way to improve rider visibility with a product the rider would be proud to wear.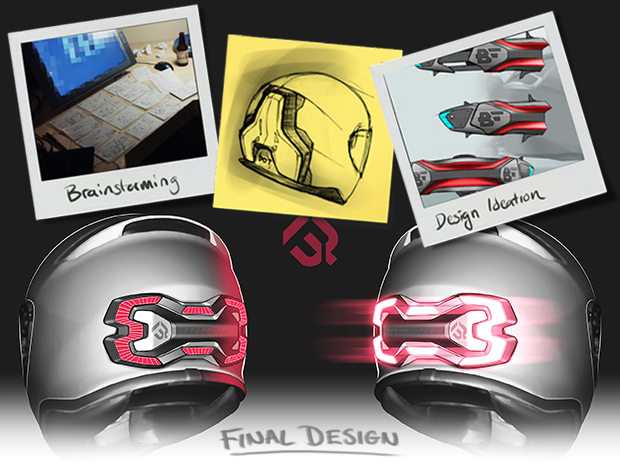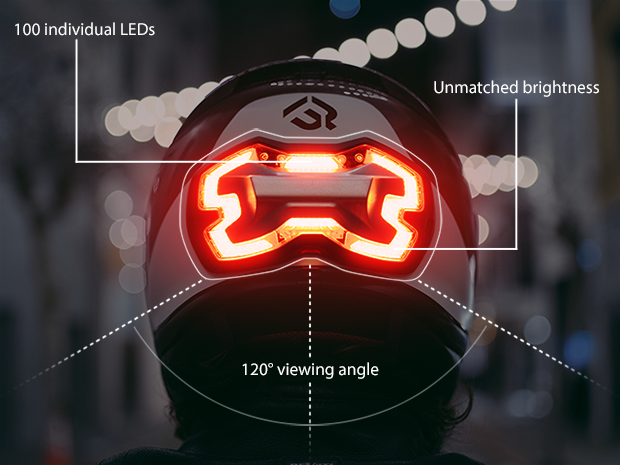 Our solution
Brake Free
We designed Brake Free to fit on the helmets you already own, so you don't need to buy a new helmet. (unless you want to, go ahead... we won't judge)
We built it to be visually stunning, yet functional.
We packed it with 100 ultra bright LEDs and designed it to have a large visual footprint.
The Tech
We designed and patented our own sensor based technology to make Brake Free truly wireless. We didn't want riders to fuss with splicing wires, installing apps or spending a long time installing it on the helmet.
Simply stick on our universal helmet mount on the back of your helmet, attach Brake Free, and you're ready to ride.
It's simple + removable!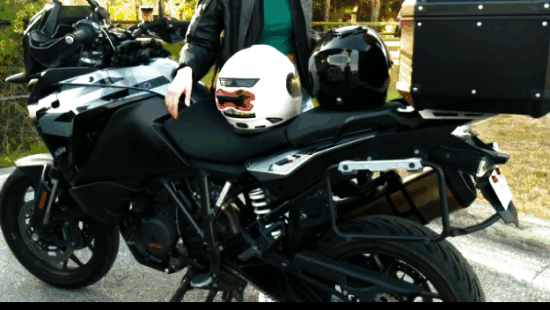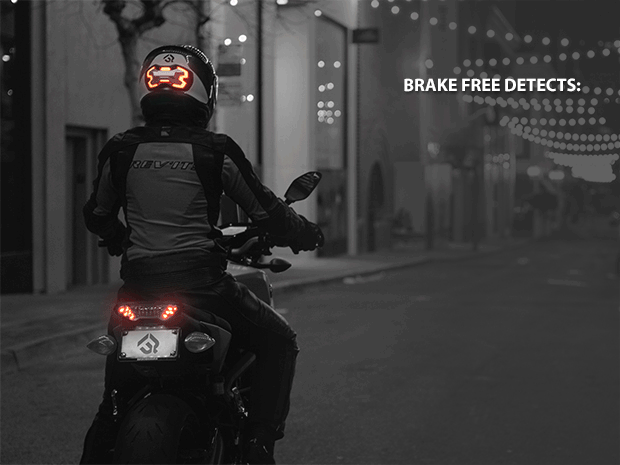 like no other
wireless brake detection
Our patented wireless brake detection technology uses a combination of gyrometer and accelerometers in automotive grade BOSCH IMU to detect any time you're slowing down: braking, engine braking, or downshifting.
We launched Brake Free on IndieGogo
In April, 2017 we launched Brake Free on a crowdfunding platform, IndieGoGo. 2,138 IndieGoGo backers helped bring Brake Free to the world.
(We can't thank our backers enough!)